Connecting a building to the Sheffield District Energy Network is simple.
Follow our 5 step process.
1. Extending the network
New pipes are laid from the closest part of the network to the new development or existing building.
2. Bringing District Energy to you
The pipes enter the building at an agreed location. This can be above or below ground. Holes for entry are created by diamond drilling and the entry point is sealed with specialised equipment.    
3. Transferring the energy to you
The heat exchanger is installed and internal works completed to deliver heat and hot water. There is a great deal of flexibility available when selecting where a heat exchanger can be located because of its size and the fact that it doesn't need a flue.
4. Measurement & Control Meter
We install a heat meter and control equipment.
We read the meter on a monthly basis and provide a consumption statement with an invoice. We can read this meter remotely so we do not have to gain access to a property every month.
5. Controller
The control equipment is installed to allow you get the most from your system. The controller enables you to decide when you need heat and hot water and how long for.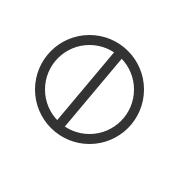 District Energy offers many other benefits making this an energy source that exceeds the performance of others in a multitude of ways. So what are the benefits associated with a connection to the District Energy Network?